One of the toughest, most durable, and lowest-cost fencing options available today, chain link is a type of woven fence made from galvanized steel wire. These fences are a very popular option for both residential and commercial uses. At Carter Fence, we can help you design and install a fence that is perfect for your home and budget.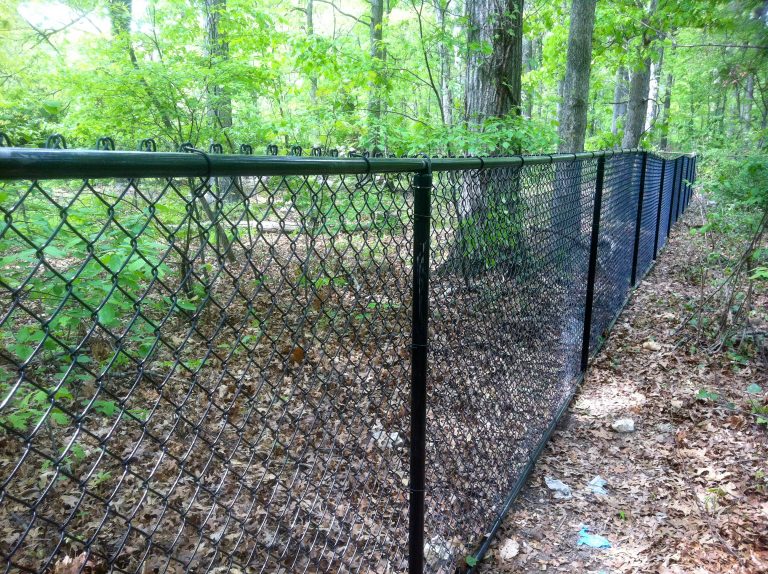 Call Now & Save on Chain Link Fences
Find ways to save by giving us a call today!
Save on Your Chain Link Fence Repairs
Let Carter Fence help you save big on your next chain link fence service! In addition to offering free estimates and on-site project consultations, we have great savings opportunities, too.
Find more ways to save by giving us a call today!
Installing Chain Link Fences
Installing a chain link fence requires a fair amount of work. Each terminal post (the end, corner, and gat posts) needs to be set in a concrete footing—otherwise you risk your fence leaning or collapsing when the fence is stretched around it. Once the terminal posts are in place, the line posts must be placed at intervals of approximately 10 feet (or less), along with the top rails. You also have the option of adding tension wires or bottom rails to keep the chain link from moving at the bottom of the fence.
Once the frame work is in place, your fence can be stretched and locked into place and you're good to go! When you choose Carter Fence for your chain link fence installation, you can choose from:
Galvanized steel
Green vinyl-coated galvanized steel
Black vinyl-coated galvanized steel
Check out our gallery below to see some examples of the different types of chain link fences we've installed in Northern Virginia.
Schedule Your FREE Consultation Today
Schedule your FREE consultation for a chain link fence installation today by calling Carter Fence.
Contact us online or by phone at 703-255-0824!