Providing service throughout Northern Virginia!
Picket fences have become a classic icon of the American home or garden. These beautiful, decorative fences are perfect for framing your property and keeping children and pets in the yard—and they've been popular since the earliest colonial era in the US! Traditionally, picket fences are made out of wood, but Carter Fence can install sturdy vinyl picket fences as well.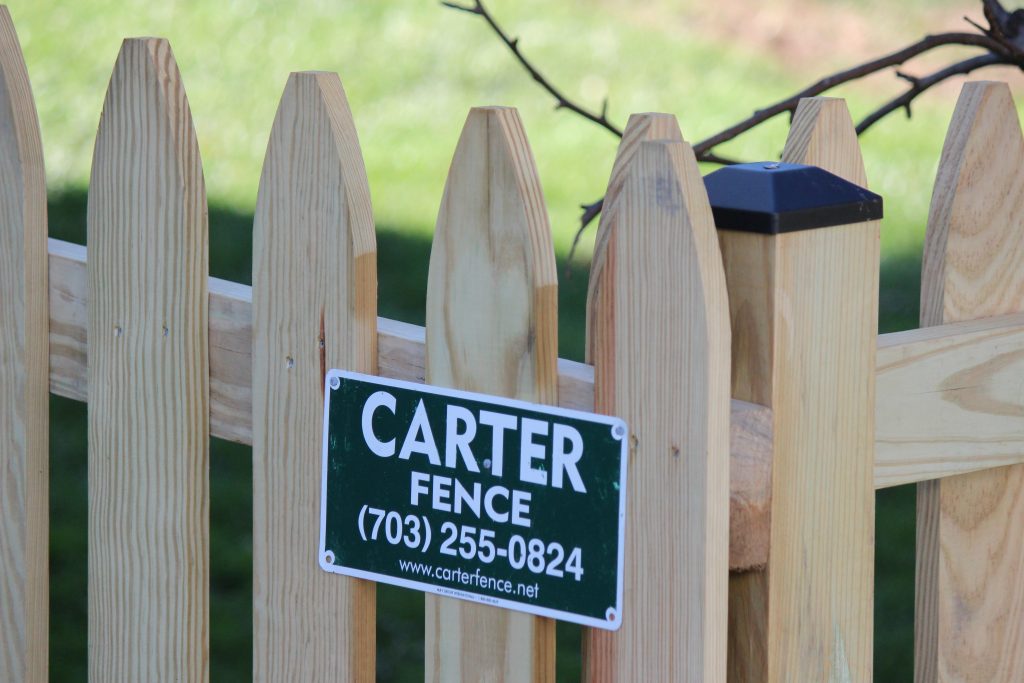 Call Now & Save on Picket Fences
Find ways to save by giving us a call today!
Save on Your Picket Fence Installation & Services
Let Carter Fence help you save big on your picket fence installation project or service! In addition to offering free estimates and on-site project consultations, we have great savings, too.
Picket Fence Design
Traditionally, picket fences are 3 – 4 feet tall and consist of a horizontal top and bottom rail attached to evenly-spaced vertical fence posts with tapered ends. However, many people today forgo the tapered pickets in favor of elegant scalloped edges.
At Carter Fence, we can install picket fences that range in height, which can be especially important for homeowners that want to use a pretty picket fence to keep in larger pets. The most popular material for picket fences is wood, but you have a variety of types to choose from—just let our team know what you have in mind!
Professional Picket Fence Installation
Installing a picket fence that will be sturdy and reliable for years to come requires the assistance of a professional fencing company. The last thing you want to do is trust your children or pets in your yard with a flimsy, poorly installed fence. At Carter Fence, we have been installing picket fences in Northern Virginia since 1986—and we're available to install your new fence year-round.
When you contact us to install a picket fence, we'll come out and schedule a free on-site estimate for your installation. Our experienced and friendly team can help you through every step of the design and installation process so that you're left with a beautiful and functional fence.
Schedule Your FREE Consultation Today
Schedule your FREE consultation for a picket fence installation today by calling Carter Fence.
Contact us online or by phone at 703-255-0824!