Traditionally, split rail fences were designed in a zigzag pattern and were incredibly popular due to the fact that you didn't need any nails or hammers to build them. They are still relatively simple in design, only today they are commonly built with vertical posts that have mortises (holes) in them to support the rails—these vertical posts are placed in the ground for support. Now split rail fences are one of the most popular residential fence styles in suburban North America.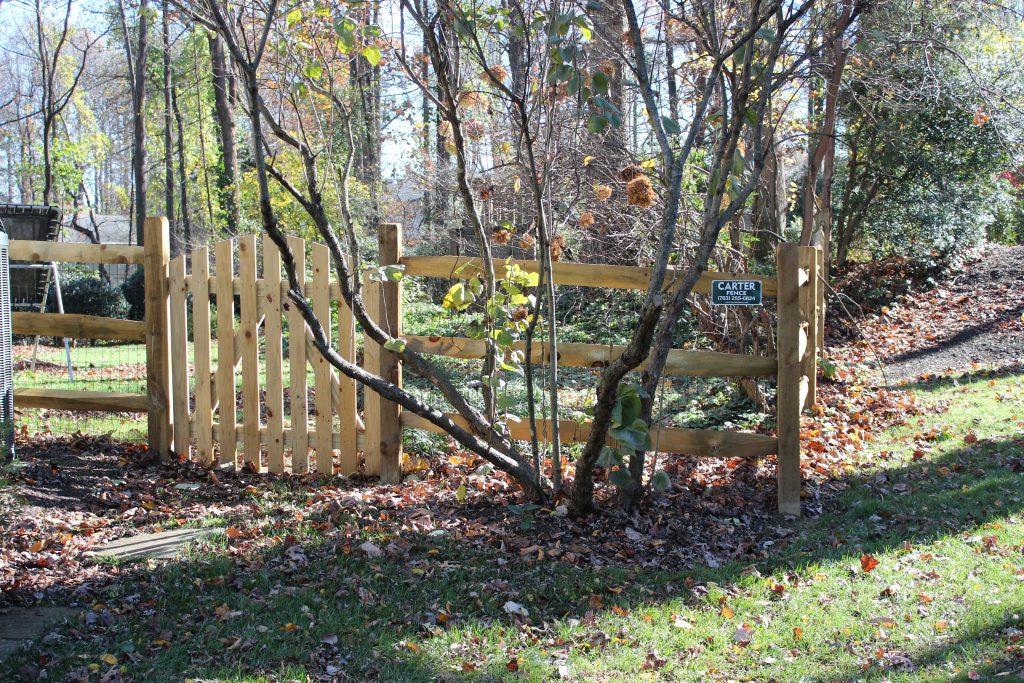 Call Now & Save on Split Rail Fences
Find ways to save by giving us a call today!
Split Rail Fence Design
Most split rail fences are designed with two or three horizontal rails that are roughly taped at the ends and inserted into the mortises of vertical fence posts. This popular design has been widely used for decorative fencing, horse pastures, and suburban residential homes. Many people choose to line their fences with vinyl-coated mesh—particularly if they're interested in keeping in dogs and small children.
At Carter Fence, we can help you design and build the perfect fence for your home. Contact us today to learn more.
Schedule Your FREE Consultation Today
Schedule your FREE consultation for a split rail fence installation today by calling Carter Fence.
Contact us online or by phone at 703-255-0824!